German children's novel and film Jim Button and Luke the Engine Driver will be brought to life at Europa-Park, transforming previous attraction 'Old 99'.
Luke the Engine Driver and his best friend Jim Button guarantee plenty of exciting train rides at Europa-Park from the start of the 2018 season. The two main characters of Michael Ende's classic children's book will invite passengers to board in the German themed area.
Old 99 opened in 1977, a tracked ride that travelled through lively circus scenes on colourful locomotives, so will now be completely transformed.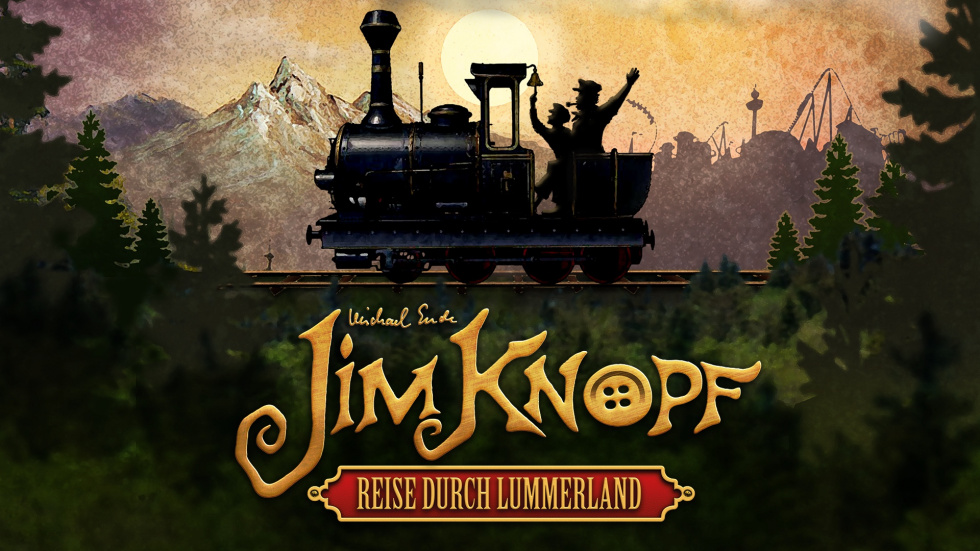 To coincide with the theatrical release of the film adaptation of Jim Button and Luke the Engine Driver (in German cinemas from 29th March 2018 as well as at Europa-Park in the Magic Cinema), visitors will have the opportunity to experience this inter-generational piece of German cultural heritage in the heart of Europe's most popular theme park.
"As soon as Emma, the genuine steam engine, comes to a halt, the next round trip to Morrowland is about to start and four new passengers get ready to board the train and immerse themselves in the thrilling, over-three-minute-long family themed ride."
Jim Knopf will pass 'mighty mountains and lovingly designed houses' during it's journey through Morrowland (known as Lummerland in German).