This year Dennlys Parc in France will debut Squadron 33, a new interactive ride, as well as a new water playground.
Squadron 33 will be an 'Aerobat' attraction from Italian ride manufacturer Technical Park, which features 14 spinning seats supported by arms from a rotating centre raised 45° above the ground. Riders control 2 independent side wings to spin themselves in either direction.
It is a reinvention of a classic 'Paratrooper' ride with added interactivity to create an individual experience, as each rider can control the level of spin.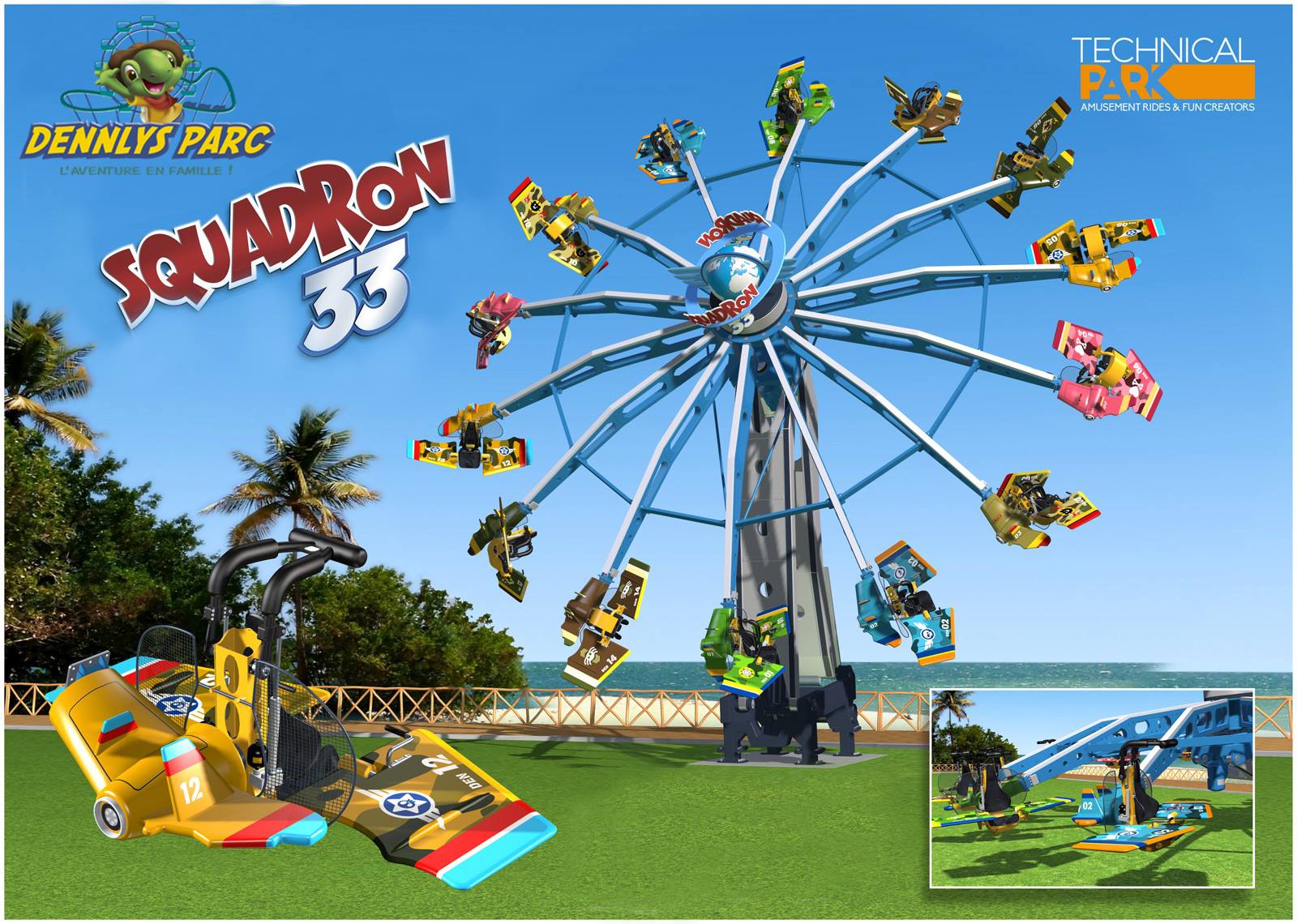 In addition to Squadron 33, a new farm-themed water playground called La Ferme du Moulin will also be added in 2018. 
Dennlys Parc has invested 1.5 million euros in these 2 new attractions as well as renovating existing buildings and other improvements.