I Corsari, the iconic dark ride at Gardaland, is undergoing a substantial renovation for 2018, including the addition of new 3D video projection mapping technology and a new soundtrack.
When it opened to visitors in 1992 the I Corsari dark ride was the biggest projects ever completed in an Italian theme park. Its construction involved working with as many as 30 partners – Italian and American, over 3 years and an overall investment of 60 billion liras.
For the 2018 season Gardaland has decided to give the ride a completely new story named The Corsairs: The Revenge of the Ghost.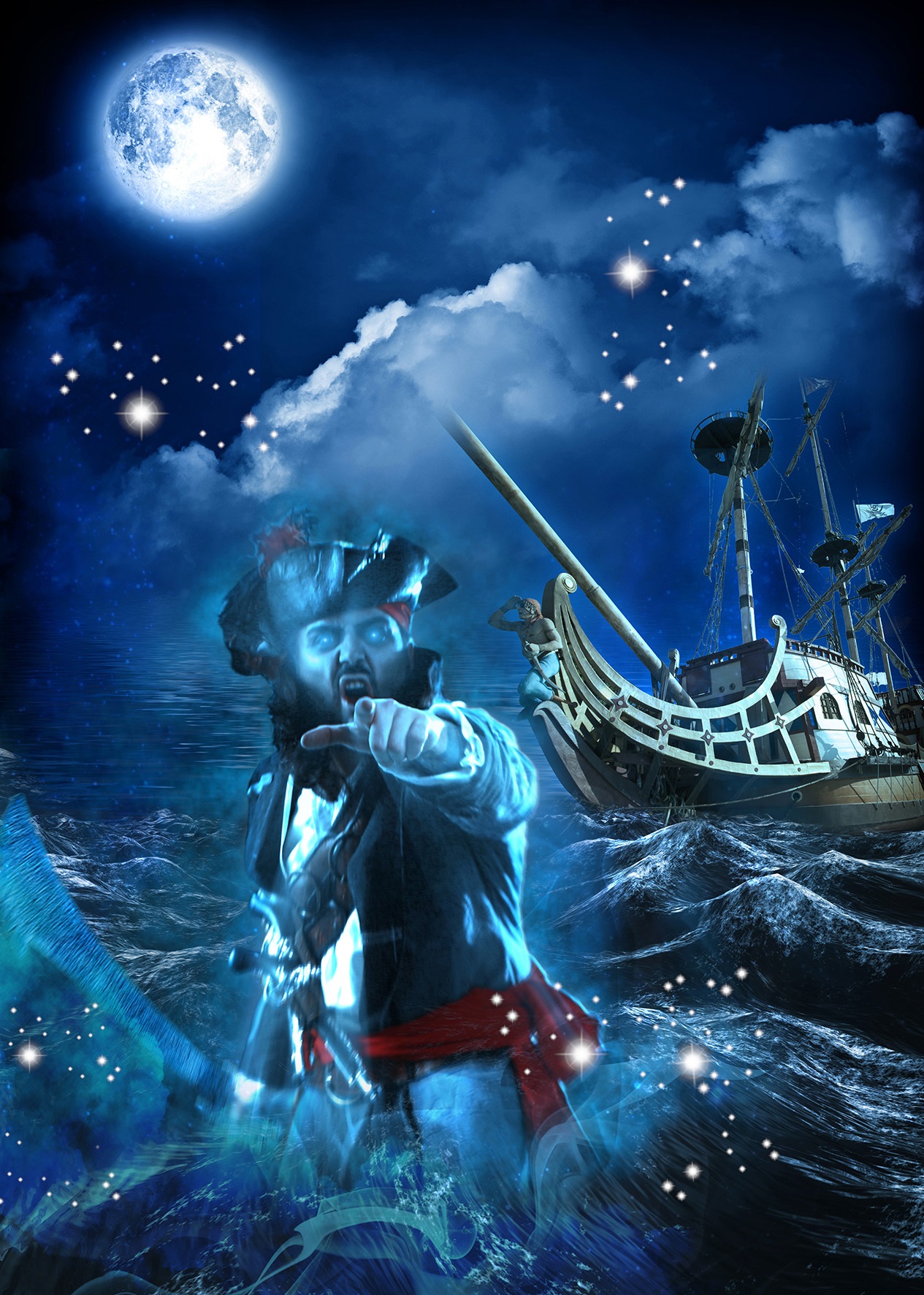 Gardaland has teased:
Will you be able to escape the revenge of the ghost in the latest, mysterious Reign of the Corsairs? Guests will be undertaking a journey across stormy seas, chased by the vessel of the ghost of Corsairs. Right from the embarking area they will be introduced to the journey by the voice of a ghost that will accompany them along the whole path to challenge the gloomy perils of a mysterious shelter, full of unexpected surprises, secrets and mysteries.
Thanks to the innovative 3D technology it will be like experiencing the adventure in first person, witnessing duels, crossing into an underground world populated by supernatural creatures, villages and abandoned galleons.
Immersed in an unsettling journey, with images of spectral figures imprisoned inside the solid walls of a tunnel, you will then reach an intricate forest and an encounter with the ghost of the pirate, a gigantic cross between a marine monster and a netherworld creature. In a supernatural atmosphere, riders will experience a terrible assault and a battle, among swamps and gigantic snakes, storms and cannonballs until they will reach a tunnel, the only possible escape, which will deliver a happy ending to this extraordinary, unforgettable Caribbean adventure.
In addition, over 100 speakers will enhance the experience with a new and completely original soundtrack that will accompany riders into the adventurous world of Corsairs. It doesn't end there, as the ride will also be accompanied by various other sound effects that.
For a production of this magnitude a top-level voice was needed, a voice like the one of Pietro Ubaldi, one of the most talented and most famous actor-dubbers on the scene. He is considered a proven veteran of sea adventures, being the Italian voice of Captain Redbeard, one of the protagonists of the Pirates of the Caribbean saga.