After around four months of construction in the theme park, the final piece of track for Valkyria is in place.
Andreas Andersen (CEO of Liseberg), together with the project team, got to sign it before it was moved into position.
Valkyria – which will open in summer 2018, will be the largest and longest dive coaster in Europe.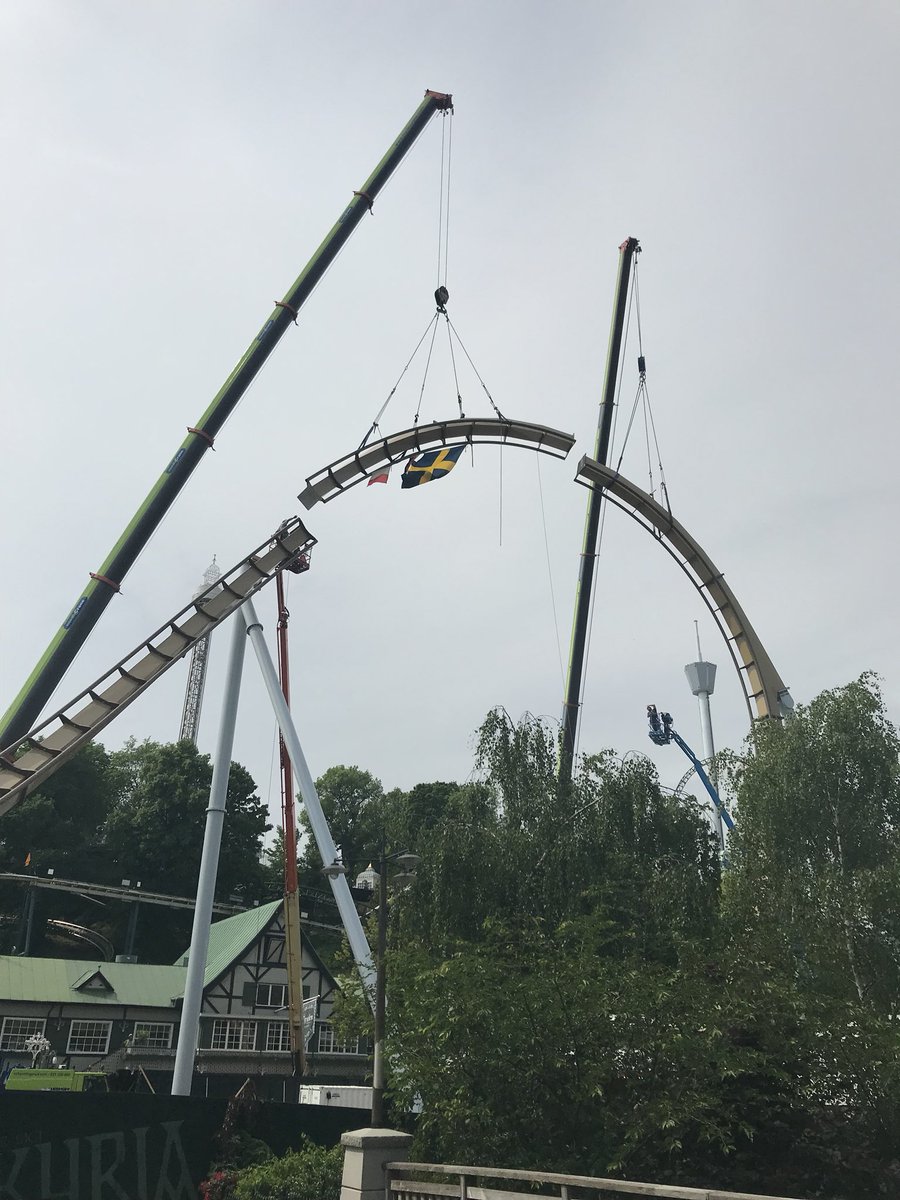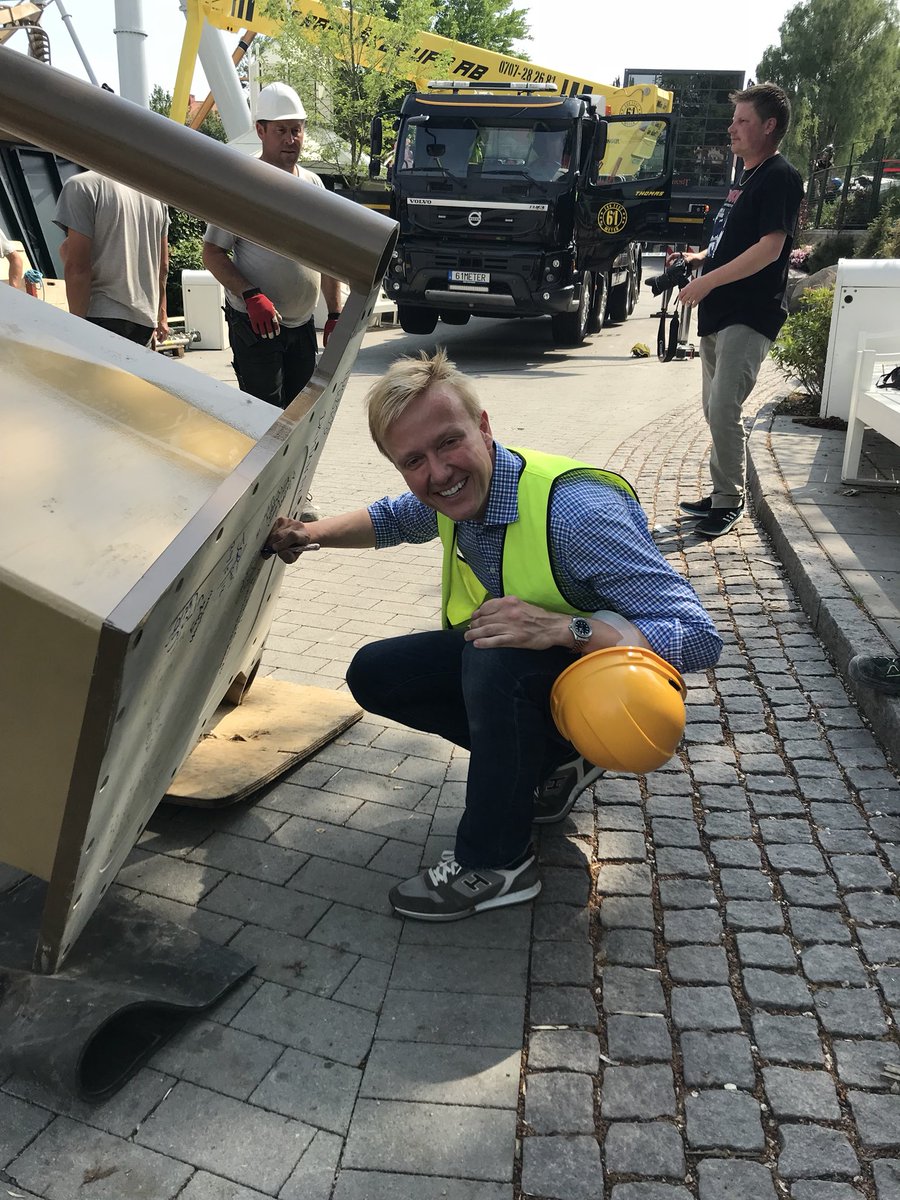 It has been many months since work began on Valkyria in the theme park, as extensive groundwork was needed to provide solid foundations for the track.
Kenneth Carlsson, Area Manager for the mechanical department at Liseberg:
"I have worked at Liseberg since 1981 and helped to build around 20 different attractions including Loke, but Valkyria is probably the most exciting so far!"
The tunnel, or rather the section just before it, will be the most exciting part of Valkyria when it's finished. After climbing up, you will drop vertically, or free-fall, at 105 kilometres per hour straight towards the tunnel and under ground.
Andreas Andersen, CEO of Liseberg:
"The experience of Valkyria won't be like any other ride at Liseberg. It will feel like you're flying."
Valkyria will be Europe's longest and highest dive coaster. The attraction is being supplied by the Swiss roller coaster maker Bolliger & Mabillard. This is the first time Liseberg has invested in an attraction from the company, which has a reputation as a creator of some of the world's best roller coasters.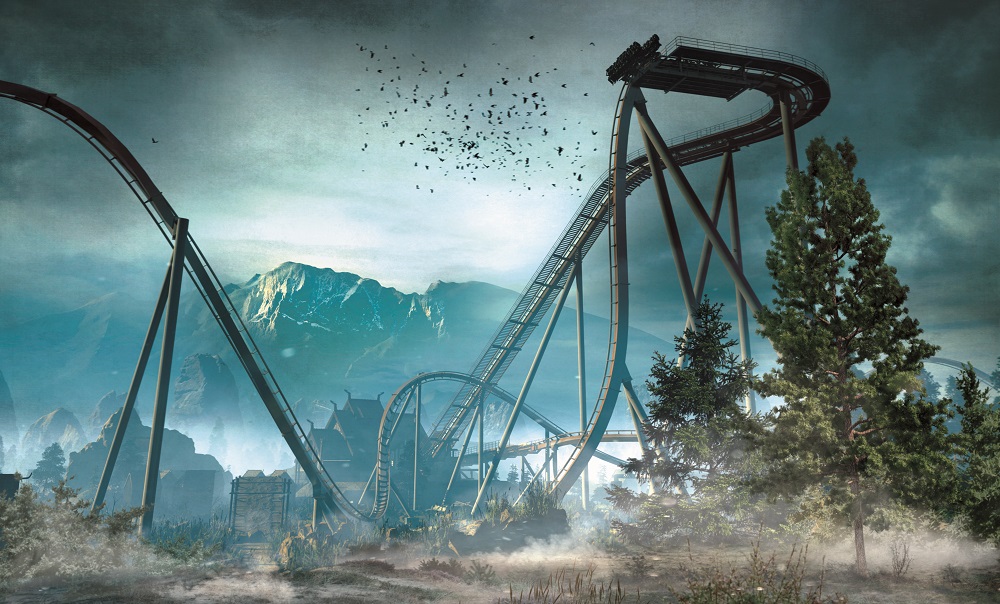 The track will be 700 metres long, 47 metres high and drop 50 metres into the tunnel. Each of the three trains will be made up of three cars, each with six seats side by side, and they will reach a top speed of 105 kph. Valkyria will open in summer 2018 in the Myths & Legends area at Liseberg.