For the first time in Norway, thrill seekers will be able to experience a new virtual reality experience on a roller coaster at Tusenfryd.
On June 11 this year, it will be 30 years since Tusenfryd opened its doors for the first time, and for the same period of time the theme park has been one of the country's biggest tourist attractions with approx. 450,000 visitors per year. Before the opening of the anniversary season, the park has had a total of over 12 million visitors.
Steampunk Hunters will be introduced to the Western Expressen, a junior coaster from Vekoma that has been running at the theme park since 2012.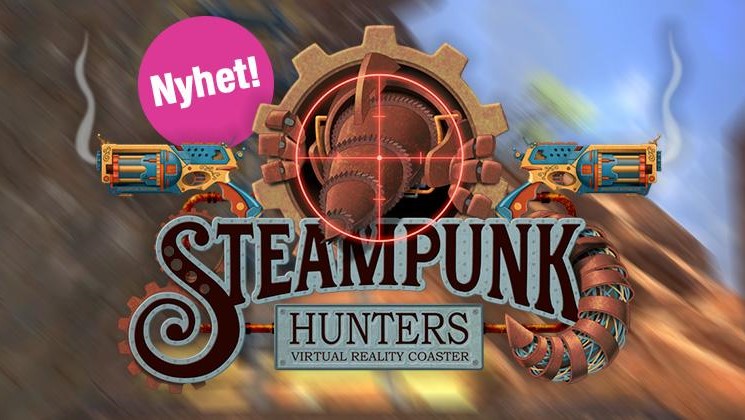 In its 30th season, Tusenfryd has invested in an innovative solution that combines the new technology with existing ride infrastructure.
 Erik Andersen, marketing manager at Tusenfryd:
"We look forward to welcoming guests to a whole new experience in our anniversary season. Never before has it been possible to board a roller coaster in Norway and experience both a physical and a virtual journey. On our family-friendly attraction 'Western Expressen' we will equip passengers with VR glasses and invite them to a very special experience."
In a virtual world, riders will travel through mines where they will encounter a 'Steampunk Monster' lurking in the depths. Along the way, riders must shoot at different targets and achieve a score that shows how good a monster hunter they have been. The film, produced by a German company specialising in VR solutions for theme parks, has been specially made so that the visuals and soundtrack are perfectly synchronised with the movement of the track
Tusenfryd opens for its anniversary season on April 21, and the summer season with daily operations runs from mid June to mid August.